MASTER DRUMMERS OF BURUNDI
Makebuko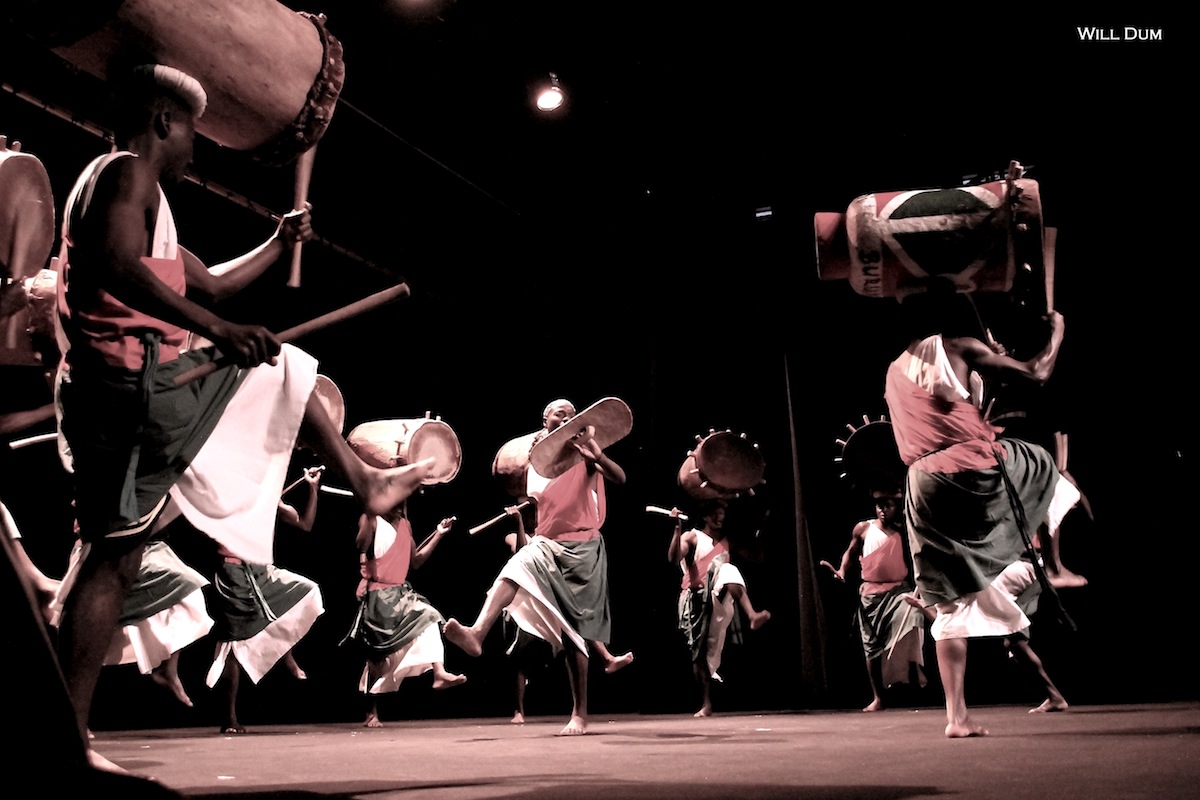 Considered as one of the best percussion ensembles on this planet, Burundi's top drummers have been touring the world since the 1960s. Their vibrant power and precision on twenty drums originally accompanied kings of this central African nation. At home, their music is considered sacred and is linked to regeneration and fertility. But the heart-stopping rhythms have crossed social and cultural barriers worldwide. Spectators at their concerts rarely remain indifferent to the complex and compelling sounds and dance the musicians create.
Few people are aware of the key role played by these former royal percussionists in the genesis of the 'world music' phenomenon. Yet it was one of their performances that inspired artistic director Thomas Brooman to set up the first WOMAD festival in 1982. By then, they had been touring the world for two decades and appeared on the Joni Mitchell album "The hissing of summer lawns" in 1975.
Despite their long flirtation with Western audiences, however, the percussionists remain a tightly-knit and closed ensemble, still intimately linked to their nation's rural-based culture. Their complex percussive music continues to be played at home as part of ceremonies linked to the land, its traditional rulers and its fertility. Their home-made drums are sacred. They include the central "inkiranya" drum, the "amashako" and "ibishikiso" drums and the popular "ingoma" drum that is hollowed out of tree trunks that only grows in central Burundi.
"Rhythm Magazine" once wrote that their improvisations "would be difficult for even the cream of western rhythmicists to match". Yet no one should underestimate the complexity of polyrhythms in ceremonies that often last an entire night. Having witnessed a performance by a dozen masters in Addis Abeba, Ethiopia, recently, I can testify to the power and poetry of their unplugged playing and dancing. The sheer precision and vibrancy of their live shows are likely to enrapture audiences for decades to come.
Sound sample