DAKHABRAKHA
Ukraine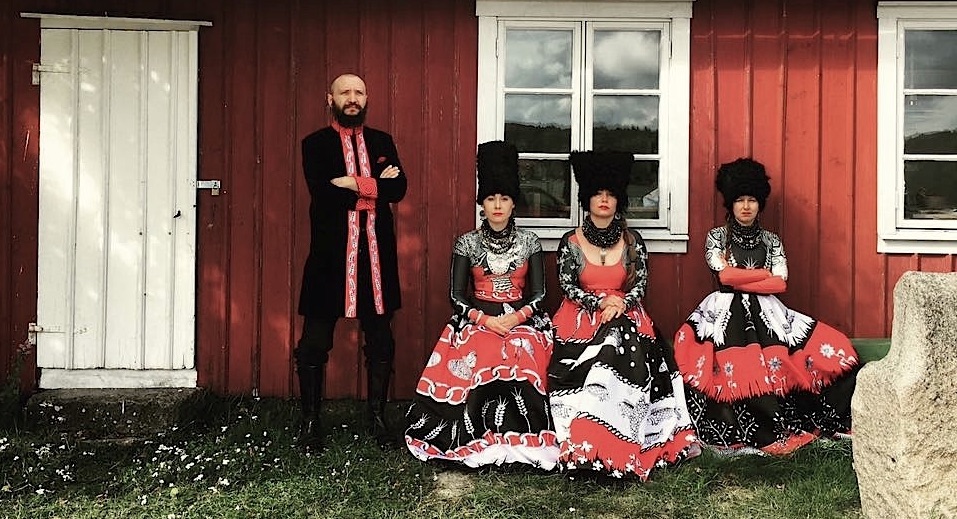 Formed at an avant-garde theater in Kiev, DakhaBrakha brought measured drama and dynamics to each of its mournful songs. It's a four-member group that plays cello, percussion and assorted accordions: small and large, with buttons or keyboards. Its three women wore white dresses, tall woolen hats and, like Britney Spears, headset microphones. The songs are steeped in Ukrainian folk tradition but not bounded by it; they deploy the piercing vocal harmonies of Balkan music, the drones and systematic unfolding of Minimalism and the drive of African and dance music. The songs built from lament to catharsis — and sometimes, just as meticulously, returned to lament. New York Times
"...the splendidly named DakhaBrakha, sit on a raised platform, beating the hell out of a variety of percussion instruments, and the effect is wildly exciting..." The Daily Telegraph
"...so mesmerizing that you cease worrying about meaning and just go with the flow..." The Guardian
Word is out: this four-piece punk-folk-circus-rock band makes Gogol Bordello look like slow, lazy slugs by comparison. New York Music Daily Music
….Insistent song melodies, gathered partly from the band's trips to Ukraine's villages, developed and made rich, fierce, dark and wild by overlaying and criss-crossing them, over grinding, propulsive textures of drums, wild cello, wheezing accordion, reedy-squealing zhaleika and bagpipe, bubbling trombone, narrowing focus to heart-rending, impassioned solo vocals. Andrew Cronshaw about the album "Na mezhi" for fRoots Magazine.
Sound sample